There's an old saying, "It's not about timing the real estate market; it's about time IN the real estate market." The evidence is clear that the sooner you own your first home and the longer you continue to own real estate, the more significant positive effect it has on your net worth. So, could there be some challenges if you want a net worth 27x that of a renter? Of course, but the good news is that you will be rewarded if you take that step over the long haul.

What is the #1 discussion point today concerning buying a home? Mortgage Rates.
It is very common to hear someone say that they want to wait until interest rates are lower and who, at face value, could argue with that assessment. The logic is simple: waiting until something is more affordable makes sense, but for it to be more affordable…that means home values must remain the same, and the only thing that changes is you get lower mortgage rates. Is that what's being predicted? Actually, no, it's not what's being forecasted by Goldman Sachs. Below is their latest mortgage rate forecast and home pricing forecast for 2024 and the start of 2025.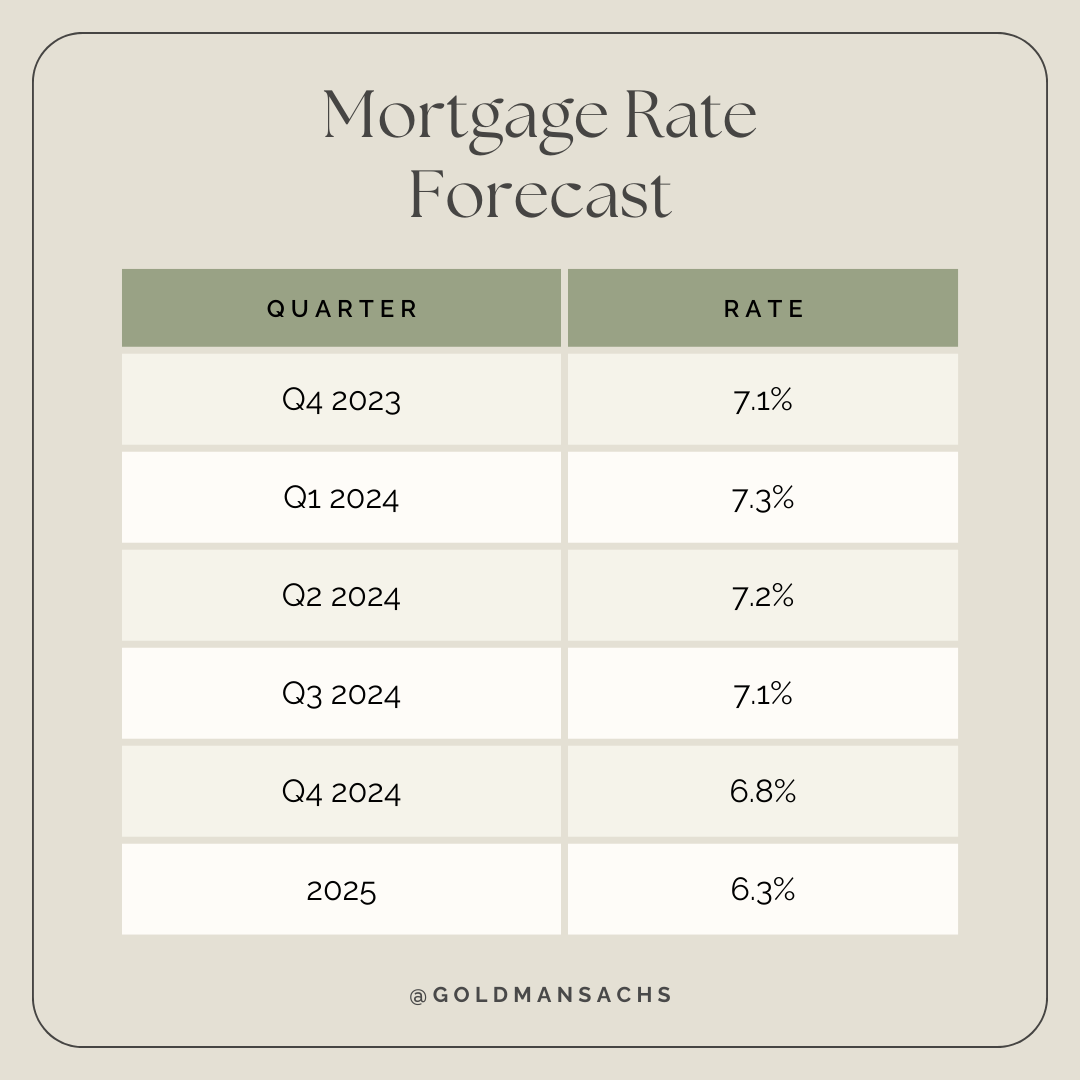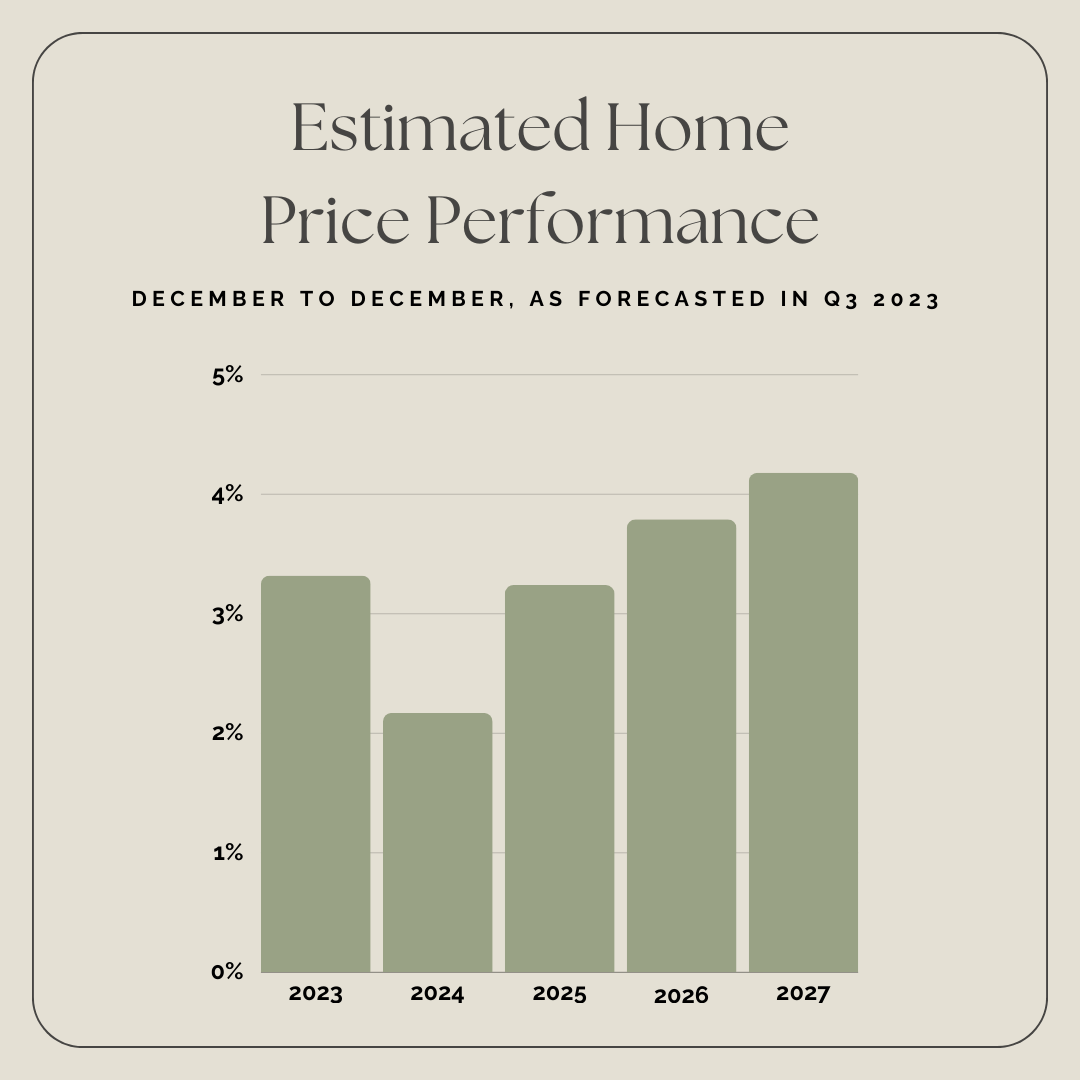 What's our takeaway?
The forecasts suggest that on a NATIONAL level if someone opts to wait for mortgage rates to decrease… home values will increase. By the time Goldman Sachs projects significantly lower interest rates, 6.3% in Q1 of 2025, NATIONAL home values are projected to increase by 6% or more.

Why do I keep emphasizing NATIONAL?
The Portland metro home appreciation has far outpaced the national average for over a decade. There's a real likelihood that will continue. Why? While there is a lack of supply on a national level, the Portland metro market has been battling that supply issue for much longer, and there is no immediate end in sight. Tighter supply means higher and faster appreciation if the demand continues. I will undoubtedly add that the Portland market has had such short supply that multiple home offers have been going on for 5-10 years…not just during the COVID era boom that many cities experienced for the first time. This will likely continue, and bidding wars accelerate price increases.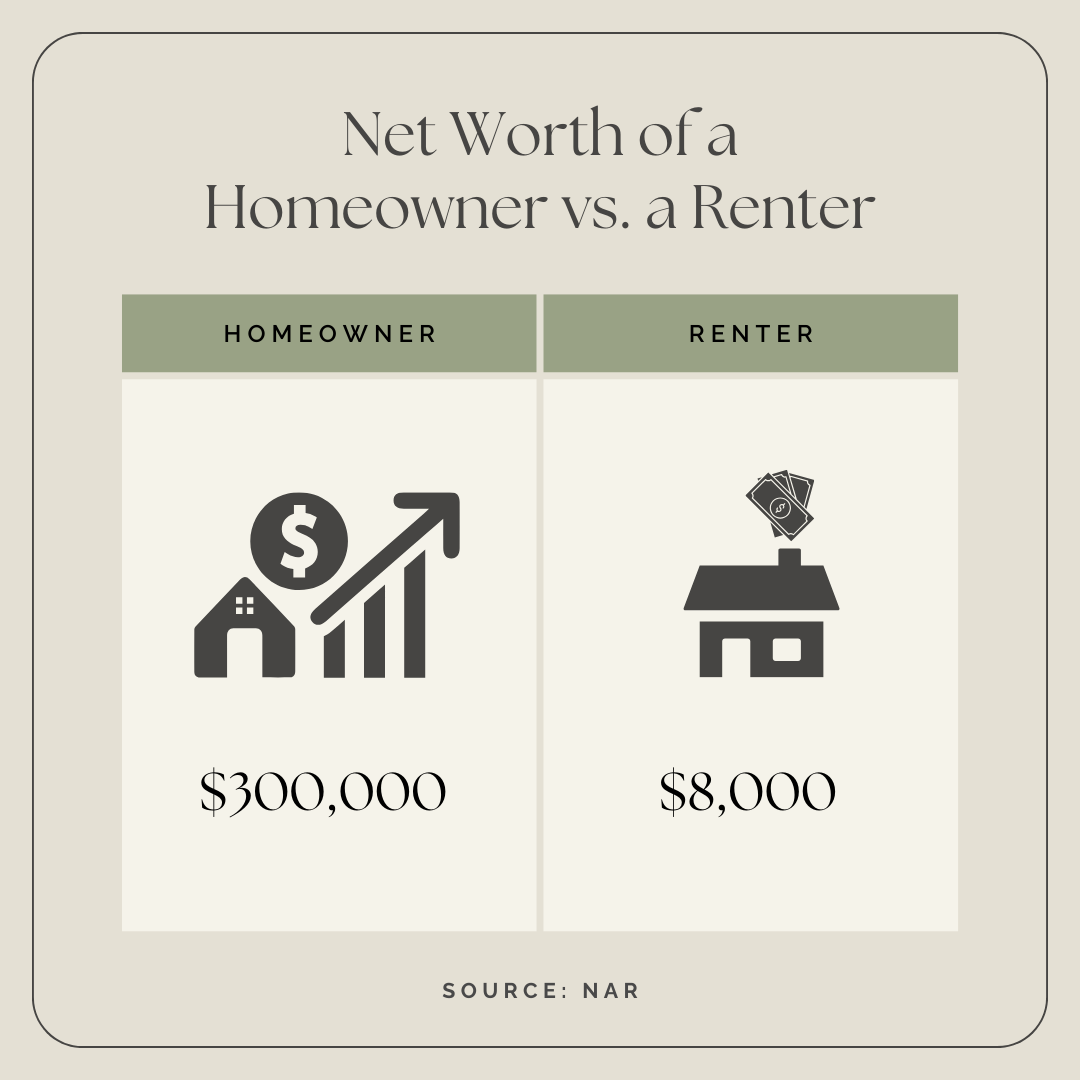 So, why is buying today attractive?
If we use data to help make decisions, the data shows that buying a home today will allow you to purchase at a lower price than a year or more in the future, when rates are expected to be lower. The good news is you can still get that lower rate when it comes by simply refinancing. Buying today creates the opportunity to get the best of both worlds: lower home prices today and lower rates in the future!

I used Goldman Sachs data, but Wells Fargo, Fannie Mae, Bank of America, and the National Association of Realtors are all making the same projections. Mortgage rates are going to move lower, slowly, over time, and home prices are going to continue to rise.

If you're contemplating making what is likely the biggest decision of your lifetime, let's evaluate the data together and build a plan that allows you to get your first or next home sooner because remember…

It's not about timing the real estate market; it's about time IN the real estate market.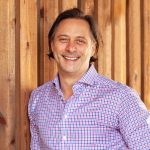 Brent Borcherding | Mortgage Broker
[email protected] | (503) 221-0064