When homeowners start thinking about putting their homes on the market, they look for ways to add value, and custom window treatments are often overlooked. Although kitchen and bathroom remodels may seem like the smartest investments, custom window treatments also create a "WOW" factor while adding value to the home.
Why Window Treatments Matter in Home Valuations
Stylish window treatments are the focal point of a striking interior design. They make a foundational statement about the quality of the home. When your home is being staged for sale, you don't want the beautiful furniture and artwork in the room to present itself against generic treatments, outdated drapes, clashing curtains, or worse, a blank wall. Your windows are an opportunity to give buyers confidence and help them feel at home. There are also many practical benefits to high-quality window treatments that your realtor can point out to buyers. Depending on the style and materials involved, window treatments can be used to do things like:
Conserve energy and lower utility bills.
Control sunlight during the day and keep the room comfortable and enjoyable.
Soften acoustics in a room for a calmer atmosphere and easier conversations, especially when hosting guests.
Assure privacy from neighbors and passing traffic.
Promote healthier sleep with room-darkening materials.
Create luxury multimedia rooms with automated curtains that reveal large projection screens and darken the room to enhance the viewing experience.
By considering both aesthetic and practical benefits, you can add window treatments to your home that help a realtor communicate the added value to potential buyers.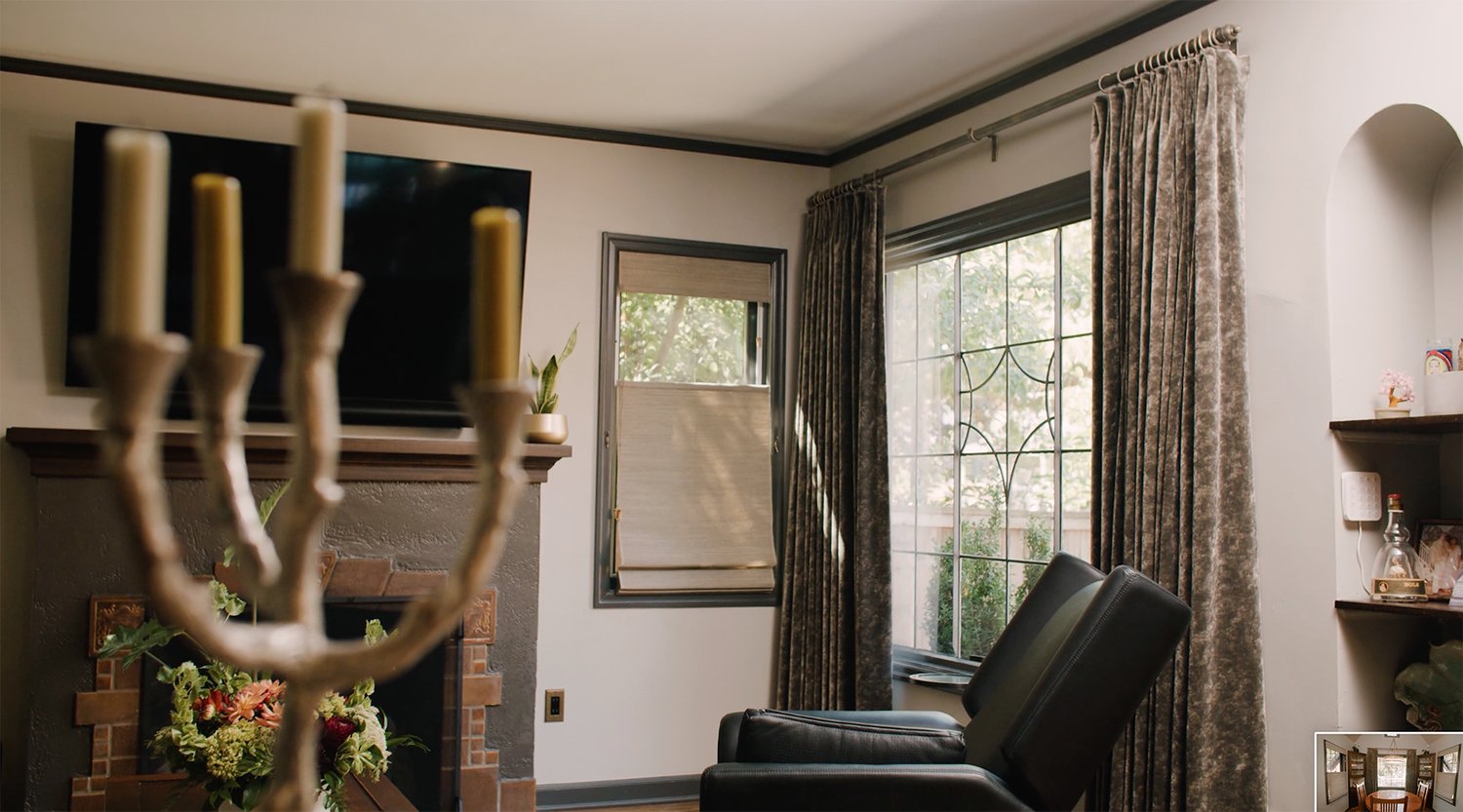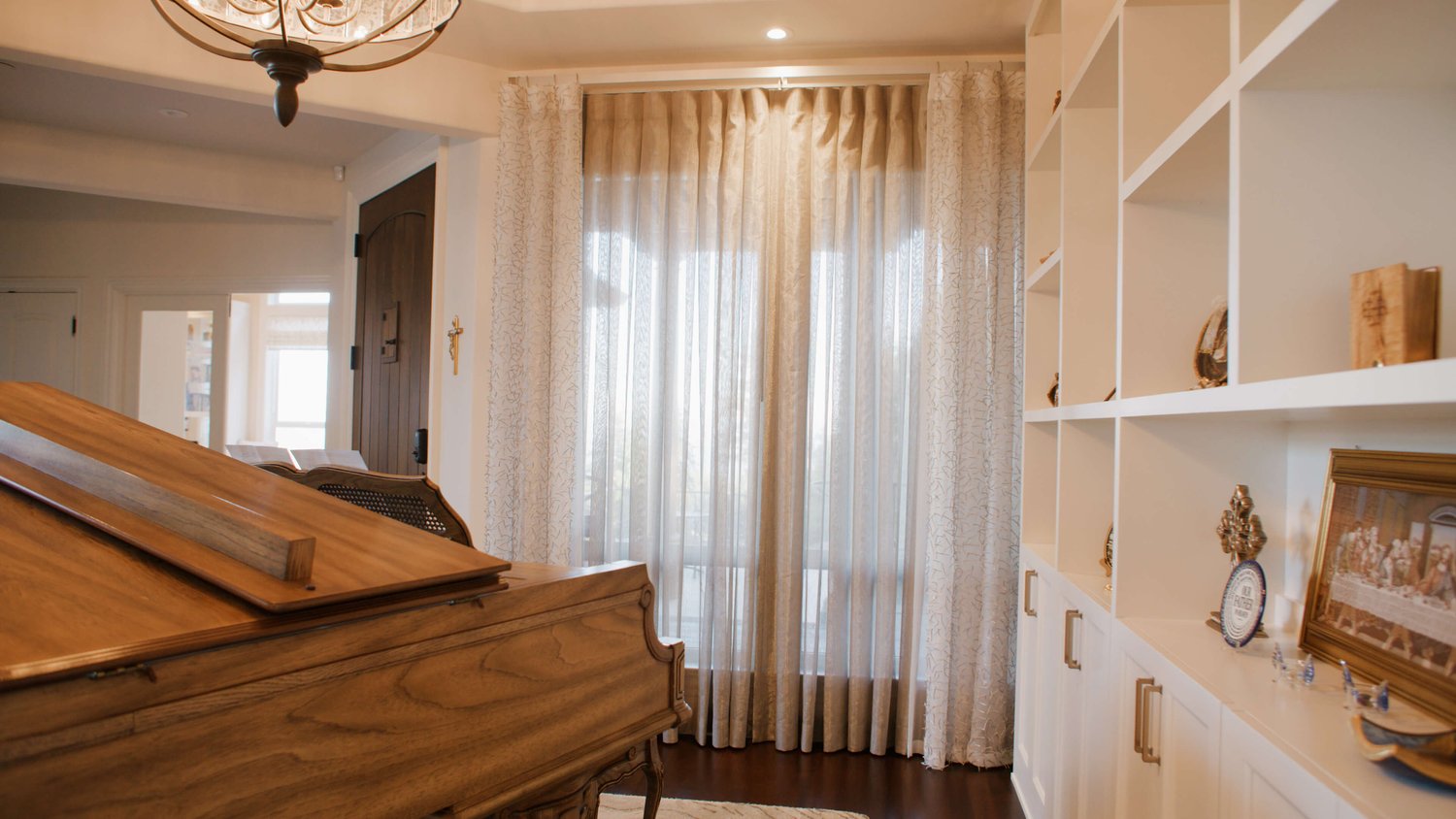 Five Custom Window Covering Treatments that Enhance Home Value
1. Motorized Roller Shades are now the hottest window shades for energy efficiency and a modern appeal. New homeowners easily envision themselves living in your home when, on a simple command, the shades automatically lower or raise. Roller shades are clean, versatile, and can update a home from a past era quite nicely. They also come in many opacities to control how much light enters the room when closed.

2. Roman Shades with premium fabrics are another popular option to warm up a home. When made with high-quality textiles, they create a luxurious appearance. The fabric options for Roman Shades are limitless, but keeping them light and simple yields the best reward for your money. Using a lightweight linen sheer with a semi-opaque lining offers privacy to a room while still filtering out damaging UV rays. 

3. Hardwood Plantation Shutters or Faux Wood Shutters are classic window covering choices. They go beyond feeling like a window treatment to feeling like part of the home's architecture. They also offer privacy, insulation, durability, and timeless beauty. You can select natural wood tones to match the home's wood, or they can be painted to match the wall's color or the windows' trim work. Consider combining shutters with fabric panels to soften the shutter's hard lines and add more color and warmth to your rooms. 

4. Beautiful Drapery Panels can be custom draw-draperies or stationary side panels that add style, depth, interest, and an enormous visual punch for the money. Draw-draperies also add privacy, insulation, and eye appeal. It's like seeing a quality tailored suit where you will never forget the fit, the appearance, and the hand of the fabric. Stationary side panels are the less expensive version of the draw draperies. They require less material, hardware, and labor to complete, and they still make a defining statement about the style of the room. Both drapery options help soften a room's acoustics, which can be very helpful when showing the house. When walking into a home with many hard surfaces, the prospective buyer may notice the harsh reverberating of voices in a room with hardwood finishes, stone countertops, and glass panes in the windows. By choosing a more neutral color with a simple texture and quality hardware, draperies create a subtle backdrop to any home style-modern, traditional, or somewhere in between.

5. Eco-Friendly Cellular Blinds and Honeycomb Shades for windows and doors are an excellent option at a starting-point price range. These shades are great for insulation, energy efficiency, and privacy. They are among the best window shades to create a room-darkening effect because they have minimal light gaps on the sides compared to other options. You can select fabric upgrades and fun, functional upgrades like a top-down/bottom-up lift system and motorization. Motorization combined with the most suitable fabric optimizes energy savings, heat control, and light control on window coverings.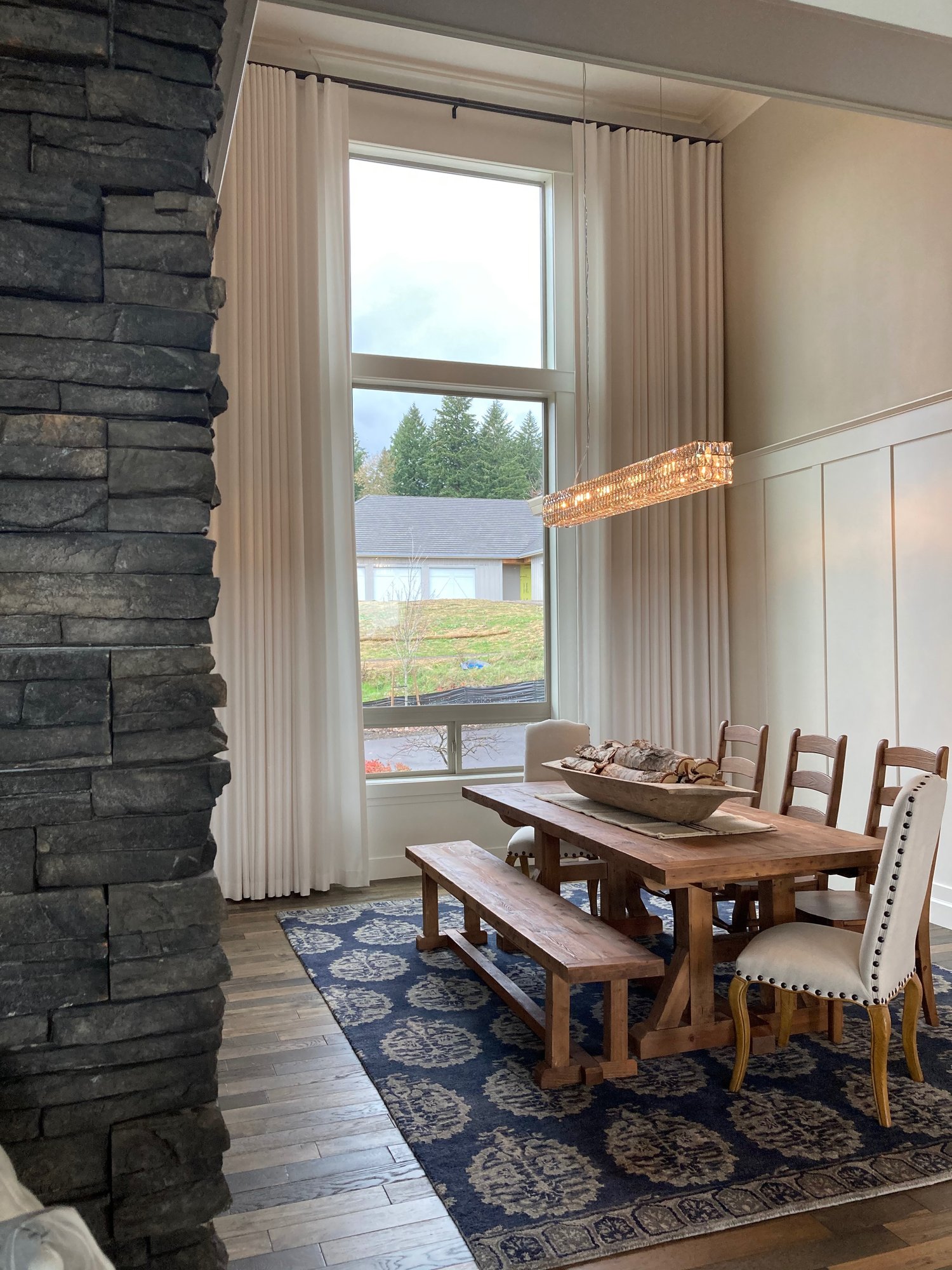 Adrette Window Coverings is the Portland, Oregon, region's premier custom window treatment firm. People often call us "Portland's Best Kept Secret" because we only work with a limited number of clients each year to ensure the quality of our service. We merge old-world craftsmanship and quality with the latest styles and technology to create "statement piece" looks in your home. With decades of experience and thousands of clients served, we help you make confident decisions and create inspiring spaces in the home with custom drapes and shades. Learn more at Adrette.com.